Dr. McNutt's Philosophy:

As a father, I treat children in my practice as if they were my own.  There is more to life than just teeth, and I relish the opportunity to be a mentor and a positive influence.  As an orthodontist, I strive for the best possible results while trying to be efficient. I am conservative with early treatment, very few of my patients are in braces before age twelve.  Very few of my patients wear braces twice. Sometimes this is still necessary. However, recent well-done clinical research studies have concluded that many patients, who in the past would have been treated with two phases of braces, are best served by having braces one time, after the baby teeth are all gone. This equates to less time spent wearing braces or Invisalign, fewer appointments, less cost, and maximizes oral health. Orthodontic treatment should be both cost and time effective. Life is busy enough and we respect the value of time for each individual family in our practice.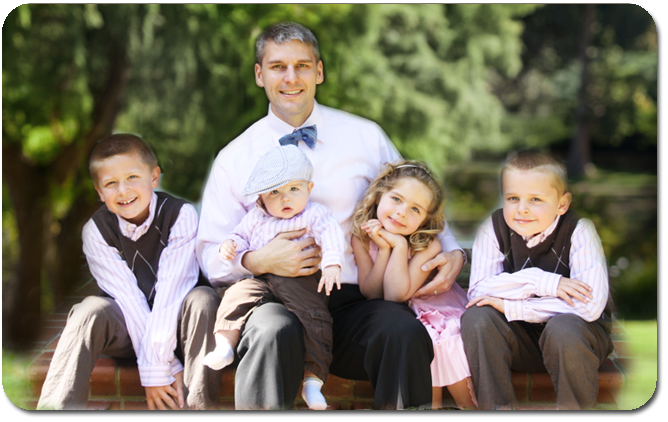 Dr. Matthew McNutt and family
Dr. McNutt can improve most orthodontic problems at any age. However, there is usually an optimal age in terms of the amount of improvement that can be achieved for a given orthodontic problem.  Some problems should be treated at an early age to achieve maximum correction, while other problems are best treated later.  This means the optimal age for treatment is different for every patient, so the best time for a consultation is as soon as a possible problem is noticed.
When treatment is needed, Dr. McNutt creates a uniquely tailored plan for each patient designed to create a beautiful smile and to achieve a level of dental health aimed at keeping the teeth and mouth healthy for a lifetime.