E
arly orthodontic treatment
usually refers to treatment that occurs when the child has a mixture of baby teeth and some permanent teeth, typically age 8-10.  Treatment at this time is often referred to as Phase I Interceptive Orthodontic Treatment.  Dr. McNutt is very conservative with early treatment, very few of his patients are in braces while baby teeth are still present.  Very few of his patients wear braces twice. Sometimes this is still necessary.  Some problems should be treated between age 8-10 because there is a narrow window of growth and development during which the orthodontist can effectively correct certain problems that would be very difficult to improve later.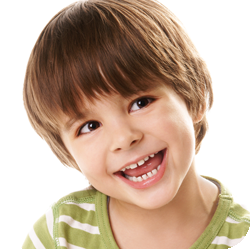 When a first phase of treatment for children age 8-10 is called for, 90% of those children will go on to have a second phase of treatment, called Phase II Orthodontic Treatment, after all the baby teeth are gone and the majority of the permanent teeth have come in.  The reason for this is that when a problem develops that is severe enough to warrant early childhood treatment (Phase I), there is a high likelihood that more problems will develop later that will need to be addressed.
We are often asked questions like, "At what age should a child get braces?", or "At what age should I first bring my child to be looked at?"  Generally speaking, children should be evaluated by the orthodontist no later than age 7-9.  Occasionally, significant problems with the teeth or the bite may develop in children younger than age 7.  In these cases, your family dentist has been trained to spot those problems and refer them to the orthodontist.  When it comes to what age is best to start orthodontic treatment, it really varies depending upon the problem to be corrected.  Every child is an individual.  Some children lose their baby teeth early and their permanent teeth come in early compared to their classmates.  Other children lose their baby teeth very late and may not be ready for orthodontic treatment until after many of their classmates have already started treatment.
Some examples of problems that may require early orthodontic treatment are:
Cross-bites of the front or back teeth
Open bites due to a thumb or finger sucking habit
Severe crowding and eruption problems
Severely protruding front teeth that are at risk for trauma…and
Problems with how the upper or lower jaws are growing
When Phase I Orthodontic Treatment is needed, Dr. McNutt creates a uniquely tailored plan for each child with specific goals in mind.  Early interceptive orthodontic treatment is focused only on specific goals that need to be achieved in order to greatly reduce the severity of developing problems and to reduce the impact of future problems.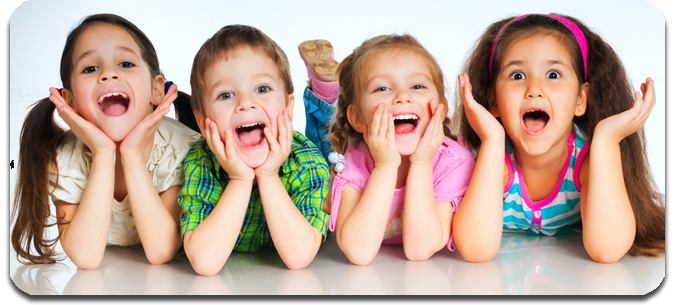 Advice from the orthodontic community can vary from doctor to doctor, and this can be confusing for parents trying to do what is best for their children.   Early orthodontic treatment can be difficult for children and we always look at the situation as though we were making a decision for our own children.