All four of my daughters have received orthodontic care from Dr. McNutt and we have all been pleased with their results.  Dr. McNutt and his entire staff are terrific!  We have and do recommend them to anyone looking for an orthodontist.  He and his staff have always made my children feel comfortable and I think my girls would even say their experience with braces was an enjoyable one.

The White Family
Patient Family Since 2007

Dr. McNutt and his staff are fantastic. They are 100% professional, fun and they do a great job at straightening teeth! For the Edwards family, they took care of a very complex orthodontic issue with my daughter, Sara. Dr. McNutt was able to address my shifting teeth with Invisalign – both with excellent results. I recommend Dr McNutt without hesitation for anyone in need of orthodontic treatment.

The Edwards Family
Patient Family Since 2007

 I am so grateful that I ended up coming to Dr. McNutt to straighten my teeth. I didn't know a lot about my options, and he was incredibly helpful and honest right from the start. I just got the feeling that he was a good person, and I was right. I am so happy with my treatment, and I was surprised that it did not affect soccer at all. I even played games for the Railhawks with my Invisalign trays in. Thanks to you, I have the smile I've always wanted! God Bless!

Sean O'Connor MLS & Carolina Railhawks Soccer Star
Patient Since 2010

Dr. McNutt is one of the most talented people I have ever had the pleasure of meeting. He did absolute wonders with my teeth. Believe me when I say I had some serious crowding and bite issues. I just got my braces off, and I walked out of his office today with a beautiful smile that can light up a room. Not only is Dr. McNutt amazing but his staff is really nice. They remember things about you and events going on in your life to talk to you about while they take care of you. They are completely hilarious as well. I actually looked forward to my visits and still do. Dr. McNutt is definitely the best. I am sincere when I say, he can change your life.

Brooke King
Patient Since 2007

Thanks to Dr. McNutt for the excellent work he has done for Nicholas.  He has always been so kind and encouraging to Nick with every visit.  He always explains what he is going to do and answers questions in ways that are understandable.  We are so glad that we chose Dr. McNutt and will miss him, but are glad to have graduated.

Ellen Board

From my first visit with Dr. McNutt, I've received nothing but helpful advice and easy-to-understand explanations on how to keep the process of fixing my teeth quick and easy.  Dr. McNutt and his assistants have always been very kind when I visit, and each time I feel welcome and as if I'm being serviced by true professionals.

Nicholas Board – The Board Family:
Patient Family Since 2009

 Ibegan my orthodontic treatment in November 2009 with Dr. Matthew McNutt. I knew right from the initial consultation that he would be the Orthodontist I was going to work with. As an adult who had braces earlier in life, I had somewhat of an idea of what to expect.  Dr. McNutt and his staff still took the time to explain and go over everything with me, each step of the way.  I am pleased to say that I now have an amazing smile, and yes, I wear my retainers every night!  The entire process was a wonderful experience and my only regret is that I wish I had not waited so long to get started!  With his extensive knowledge and kind demeanor, I felt confident that Dr. McNutt & Cary Orthodontics would  be a fantastic place for my children to go, when their time came. My son and daughter are both patients now and actually look forward to going every time. They love his cool, kid-friendly waiting room and the nice staff!  I recommend Dr. McNutt and his staff to everyone looking for a positive orthodontist experience resulting in a fabulous smile!

The Grace Family
Patient Family Since 2009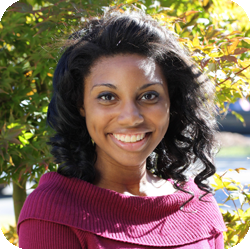 Having braces was not the easiest thing, but because of Dr. McNutt and the amazing staff here at Clayton Orthodontics, the whole process much more enjoyable. Plus I loved the fact that I had my own theme song every time I walked in for a checkup. 🙂

The Holder Family
Patient Family Since 2009

Having my daughter in the care of Dr. McNutt and his staff of professionals has been a rewarding experience in many ways. Everything from 'bedside manner' to knowledgable advice and expert application of appliances has made the difference between her former shyness and new-found confidence and self-assurance. What a wonderful smile she has. Thank you, Tooth Mover Team!

The Atwells
Patient Family Since 2010

Dr. McNutt and the staff at Cary Orthodontics are caring professionals who go out of their way to make patients feel welcome and comfortable.  Dr. McNutt and his assistants take the time to treat each patient individually, ensuring the end result will be worth the wait.  After our youngest son broke a tooth in a baseball accident, Dr. McNutt partnered with our dentist office, going above and beyond the call of duty, to ensure that the orthodontic treatment would not be compromised during the process of repairing the tooth.  We couldn't be more pleased with our boys' new confident smiles!

 The Lewis Family
Patient Family Since 2010

 My experience at Clayton Orthodontics was one of the best experiences. This was my first time ever having braces and my teeth look beautiful, and all thanks goes to doctor Matthew and his team. I love coming for my check-up's and if I had to do it all over again, I wouldn't change a thing.

The Pryor Family
Patient Family Since 2011

From the outset, we've had incredibly positive experiences with Clayton Orthodontics. Starting with our walk through the door the first time and meeting the reception staff all the way to Dr. McNutt, everyone has been wonderful. We always get reminders ahead of our scheduled appointments and whenever we've needed to come in on short notice, the staff always worked with us to get us in. The folks at Clayton Orthodontics always clearly communicated to my kids what was expected of them in terms they could understand and have always exceeded my expectations. They make us feel like family!

The Reynolds Family
Patient Family Since 2012

 Iknow that every time I walk in, I'll see a smile from every person in the office, and I always feel loved. I appreciate every person that works here, and even tho I haven't been been here with them forever, they already feel like a second family! Y'all are some of the sweetest adults I know, and you always continue to make me laugh. Thank you so VERY much for making my smile so beautiful! 🙂

The Lyens Family
Patient Family Since 2010

As the second person in my family to receive treatment by Dr. Matthew I could not be happier with the care I have received. The staff are always friendly and make you feel like part of the family. I am so proud of my smile and have more confidence because of it. As my children are ready we will be returning for treatment. Thank you Dr. Matthew.

The Barritt Family
Patient Family Since 2009

 O ur experience with Dr. McNutt in particular and all the staff at Clayton Orthodontics has been very positive. From the first consultation where we talked about how Dr. McNutt would proceed, what our finance options were and the timeline for correcting the problems our son had with his teeth, everyone on the staff has been kind, professional, informative and most of all effective in helping us and our son come through the experience of wearing (and paying for) braces. When we had a bracket come loose, we were able to get an appointment immediately to have it re-secured. Dr. McNutt talked about options for fixing our son's teeth with as much enthusiasm as I have ever seen displayed. It is obvious Dr. Mcnutt is passionate about his work, and that was why we chose Clayton Orthodontics. We are very happy that we did!

The Wendt Family
Patient Family Since 2010

Dr. McNutt did a wonderful job on my teeth. His attention to detail kept me on schedule and I did get my braces off in the early part of my projected timeframe. He just completed my daughters braces on time and her teeth look beautiful. Dr. McNutt will also be doing my son's braces next year. He is a pleasure to work with. I have recommended him to friends and they have also been pleased.

The Andrade Family
Patient Family Since 2008

 Dr. McNutt and his staff are absolutely outstanding.  His staff is friendly and professional.  We couldn't have had a better experience.  His skill and expertise is evident every time we see our daughter's beautiful smile.  We are exceedingly grateful for everything that he and his staff have done.  It has truly been a pleasure working with them.  We can't thank them enough.

The Gomez Family
Patient Family Since 2008