Matthew David McNutt, DDS, MS
Dr. McNutt's pursuit of a career in orthodontics stems from his passion for art and serving people. His treatment philosophy is centered on oral health as a first priority and emphasizes patient education. Dr. McNutt's first love is being a husband and father to his wife and children.  When they are not hard at work, the McNutt family can be found hard at play on the beaches of North Carolina, traveling to visit family and staying busy in their church.   The McNutt family settled in NC in 1991.   After graduating from Athens Drive High School, Dr. McNutt enlisted in the US ARMY serving both overseas and at Fort Bragg NC.
After finishing his enlistment, he began work on a bachelor's degree in psychology at NC State. During his studies there, he continued military service in the National Guard and worked full time as both a graphic artist and an orthodontic assistant.  After receiving his bachelors from NC State, Dr. McNutt began the Doctor of Dental Surgery program at UNC Chapel Hill.  Throughout the four years of dental school, his interest and participation in orthodontics grew as he worked for the department of orthodontics in both research and clinical areas.  After receiving his DDS, Dr. McNutt completed a three year residency at UNC Chapel Hill to earn a Master of Science in Orthodontics.   As a graduate of one of the most prestigious residency training programs in the world, Dr. McNutt recognizes he is truly blessed, and is dedicated to giving back to educators and mentoring future dental students.
What is the difference between an orthodontist and a dentist?
How do you become an orthodontist?
Educational Background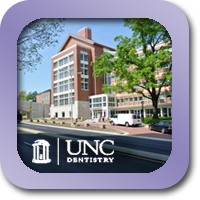 University of North Carolina at Chapel Hill
Specialty in Orthodontics & Dentofacial Orthopedics
Master of Science in Orthodontics
Doctorate of Dental Surgery
North Carolina State University
Bachelors of Psychology
Honors and Scholars Graduate
Chancellors Aide
Military Background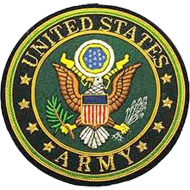 US ARMY Active Duty Veteran
South Korea, 2nd Infantry Division
Fort Bragg NC, COSCOM 82nd Airborne Support
North Carolina National Guard Veteran Durham, NC
Other Accomplishments

Awarded highest clinical outcomes score for Invisalign Teen for orthodontists in all of North America
Adjunct Faculty UNC School of Dentistry
Worked in private practice as a general dentist.
Served on the DDS admissions committee at UNC for three years.
Twice received an Advanced Education Fellowship
from the Dental Foundation of NC
UNC Mexico Project Alumni:  Mission trip to provide dental care to orphans.
Recipient of the UNC School of Dentistry award for Community Dental Service.
Served as the American Student Dental Association
national consultant for pre-dental mentoring.
For half a decade Dr. McNutt worked with the chair of the department of
orthodontics to develop web-based predoctoral orthodontic educational
materials and continues to do so today.
Past President of the Pre-Dental Honor Society at UNC.
Wrote the first scientific paper ever to be accepted by a student author for the publication in the Journal of Dental Education.
Dr. McNutt Awarded The Highest Clinical Outcome
Score In North America For Invisalign Teen
Every two years Invisalign selects four top doctors in North America for clinical excellence and invites them to present to an audience of over 3,600 orthodontists and staff from around the world.  In 2016 Dr. McNutt was awarded this honor and earned the highest scores for the Invisalign Teen in all of North America.  Below is a video of his presentation.
Dr. Matthew McNutt Orthodontist 2016 Invisalign Summit Presentation from Matthew McNutt on Vimeo.