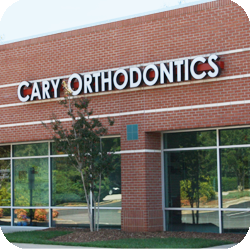 Cary Orthodontics

Office Address
301 Ashville Avenue, Suite 101
Cary NC, 27518
Phone (919) 887-6350
Fax (919) 887-6351
Hours 8:10 am -5:00 pm
Monday – Thursday as scheduled.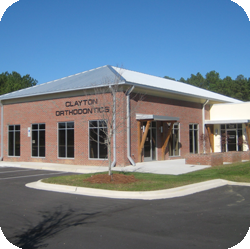 Clayton Orthodontics

Office Address
400 Tew Court, Suite 108
Clayton NC, 27520
Phone (919) 553-4512
Fax (919) 553-6097
Hours 8:10 am -5:00 pm
Monday – Thursday as scheduled.
Appointment Scheduling Policy
Read below regarding our rotating schedule between Cary and Clayton. We are not always open M-Th in both offices, however we do schedule clinic hours M-Th on a rotating basis for your convenience.
Families in the Triangle are busier than ever and we strive to provide convenient appointment times for our patients. We believe in consistent communication and consistent care throughout your orthodontic treatment. Dr. McNutt normally sees patients for orthodontic care four days per week on a rotating schedule. Patients are assigned a "home" office for treatment, either Clayton or Cary. Patients can be seen in either office on an as needed basis.
Most regular appointment can be scheduled in the "after school" hours, but longer appliance adjustments appointments are sometimes required to be scheduled during morning hours. Unfortunately we cannot accommodate patients who require only after school appointments.
During our normal clinic hours we have appointment slots for comfort repairs, for example when a brace in loose or a wire in uncomfortable. These types of repairs are not normally taken care of on the weekend, however, in the event of a rare true dental emergency patients will be seen.