The Modern Office of the Future is a Reality
at Clayton Orthodontics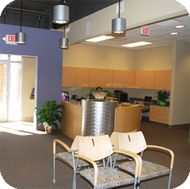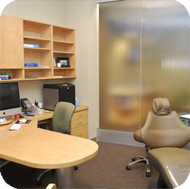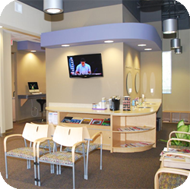 Conveniently located off of US HWY 70 by the Wake Med Clayton Medical Park and across the HWY from Walmart
Goopy Molds of Your Teeth Are Out! Our New 3-D Tooth Scanner is In! Ask us about how we can scan your teeth comfortably in minutes instead of getting an impression of your teeth. With the iTero scanner we can quickly create a 3-D model of your teeth before and after Invisalign or braces, for retainers and almost any gizmo Dr. McNutt needs! To learn more click here

Low Dose Digital X-ray Imaging System  This x-ray system reduces radiation exposure by 90% compared to traditional orthodontic x-rays and allows us to share high resolution copies of any x-rays taken with your family dentist and other dental specialists.
Digital Patient Records / Apple computers:  we are a 'paper-less' green office and all patient records are securely managed by the fastest and most secure custom orthodontic database available.  Our software system runs only on Apple Mac computers and we leverage the technology and security of the mac to provide seamless digital content and records management to enhance care of our patients.  For more information about our software system click here: http://topsortho.com/index.php/products/topsortho/tech-difference/
3-D Patient Education Software  we use a high tech Mac based system that can mimic any orthodontic problem and demonstrate any orthodontic treatment option in order to allow patients to visualize everything discussed at an orthodontic consult.
Coffee & Mac Bar  Patients and their families will enjoy our modern reception area with coffee bar and our 'Mac Bar' computer game and learning center.  We shouldn't have all the fun, we have iMac computers just for you to play with.
Modern Comfortable Reception Area  We have created a relaxing atmosphere that will allow you to sit back and enjoy yourself.
Complimentary Wifi  Busy parents often connect to the web and stay productive in our reception area.
Sterilization Center  We utilize top of the line sterilization techniques, equipment and protocols that are equivalent to what is necessary for surgery.  Orthodontics is not surgery by any stretch, but we maintain a high standard of care for our patients.
Modern Architecture and Open Office Policy  We have put a lot of creative effort into the the modern design of our office and we have an open office policy.  That means parents are free to sit with their children at every appointment, right next to Dr. McNutt and his staff.
Clayton Orthodontics Location Map